Line marking, Line painting, Line striping...
Whatever you call it, we do it!
Parking lots, Roadways, Airports, Undergrounds, Warehouses Layout and Paint or Re-Paint. Keep pedestrians and vehicles safe with lines made with the most durable paint available- Sherwin Williams.
Line Marking

Process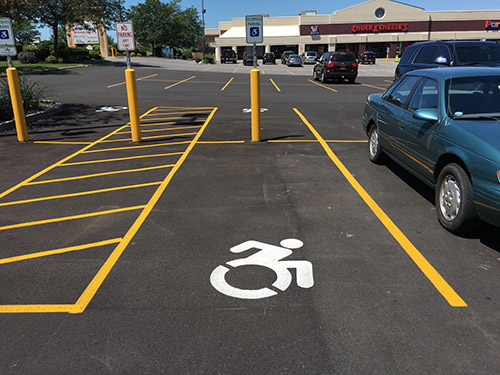 Handicap parking regulations vary from city to city. We will help you ensure your property meets all municipal Handicap parking requirements and also comply with the Ontarians with Disabilities Act regulations for Public access Facilities.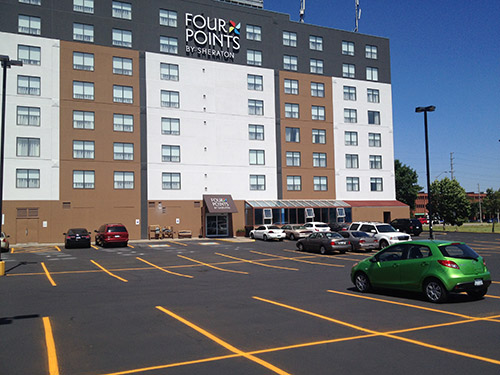 We love the tough job… Hotels, Hospitals, Nursing Homes, Police Stations- Any 24 hour facility. We'll work around it to keep stress to a minimum. Call us to make your life easier, lines brighter, lines straighter and property safer.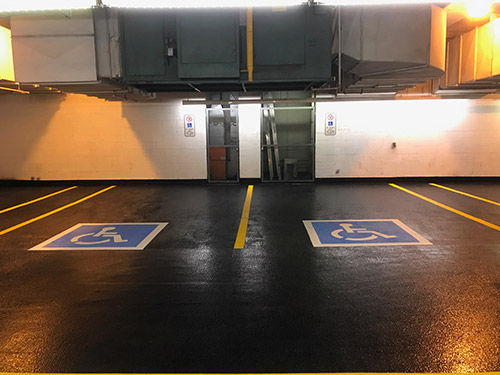 Underground parking roadways and stalls require special paint for concrete, mastic or coated surfaces. Our low VOC paints are specifically designed to remain bright and have a much lower susceptibility to dirt pick-up compared to standard exterior asphalt traffic paint. Trust us to recommend the right paint for your specific application.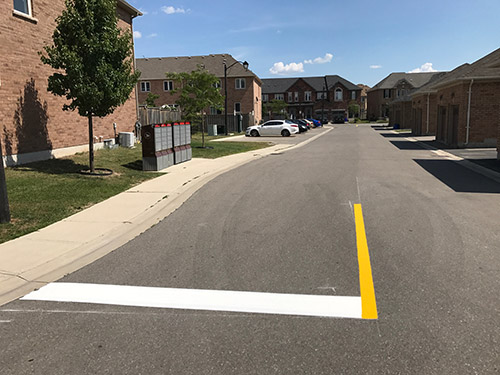 Need Reflective Lines for that next level of safety? We can do that. Roadways, Stop Bars, Safety Lines on Train Platforms- We are your contractor of choice. Let our years of experience shine right back at you!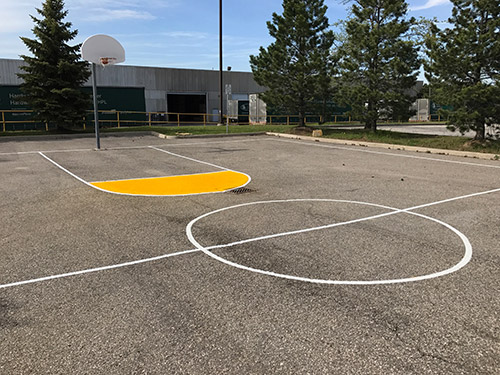 Schoolyard Games, Running Tracks, Basketball Courts, World maps- We do them all even if you don't have a plan or layout. We have layouts on hand or can design according to your creative vision.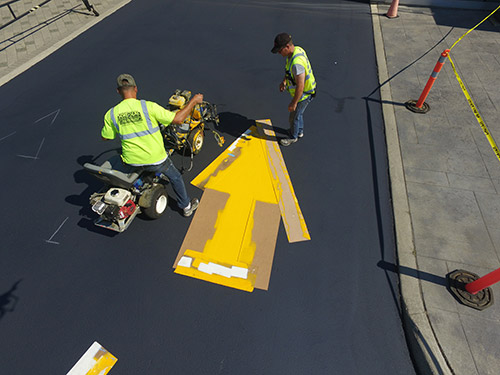 Specialty markings, custom layouts, giant stencils, and rounded corners are not a problem for us. It's just another part of our quality work.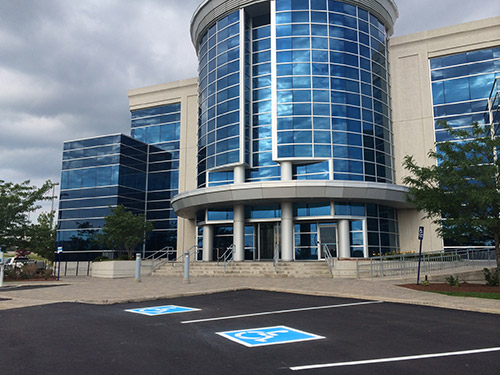 Multi-City or National Account work? We are Members of the 1-800-PAVEMENT Contractor Network, a North America wide network of Professional Pavement Services Contractors. Tell us what you need, and we can make it happen anywhere in Canada or the United States.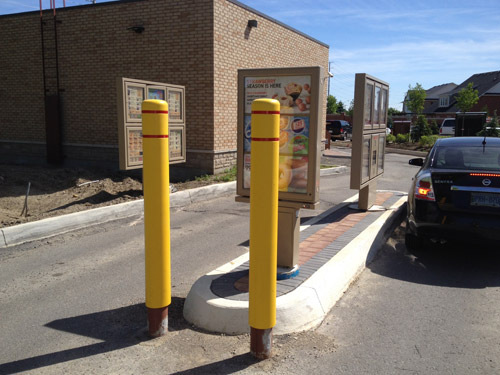 Call us for all of your barrier needs. Bollards, Guard rails, Concrete blocks, Jersey Highway Barriers, we supply them all.
Line Marking Project Profile:
Budds' BMW
Budds' BMW wanted nothing to detract from their stunning vehicles and modern look, so when the pavement began to look drab, they decided it was time for an update. Upon searching for a professional pavement maintenance company to complete the job, they found Sure Seal Pavement Inc.
We recommended that after asphalt repair and crack sealing, the property would benefit from our Poly-Tar slurry sealing and fresh line marking would achieve the sleek look they were looking for. When an agreement was made and a date was set, the work began.
Using top of the line Sherwin Williams Low VOC Acetone Acrylic Highway Traffic Paint, our experienced team painted approximately 230 parking stalls, along with handicap logos, arrows, stop bars and other stencils. With confidence in their quality work and products, Sure Seal Pavement Inc. offered a 2-year warranty. The eye catching blue lines and smooth black asphalt now showcase the cars, adding to the luxurious look of the company for years to come.