Proper catch basin repairs and regular maintenance
will ensure your lot remains safe, clean, and attractive.
Catch basins remove and drain standing water, preventing asphalt from degrading and other costly forms of damage. Let Sure-Seal Pavement Inc. help protect your asphalt.
Catch Basin Repair

Process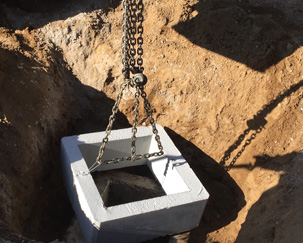 After saw cutting around the catch basin and removing the damaged asphalt, the area is excavated. Broken modulock rings or pup sections are removed. New pup sections are installed as necessary.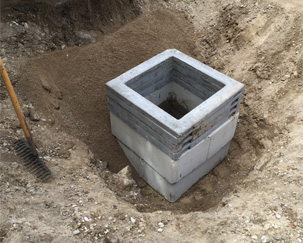 We next add 2" or 3" modulocks rings on top of the structure, as necessary, to raise the catch basin to the correct elevation for effective drainage of surface water to enter and drain away once paving is completed.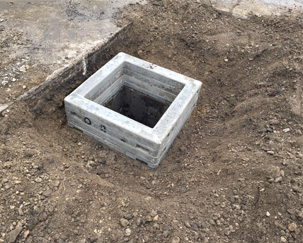 The excavation if then filled in using suitable existing and new granular base material and compacted to ensure no settlement.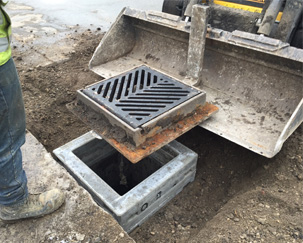 The original or new catch basin frame and grate is then re-installed in place.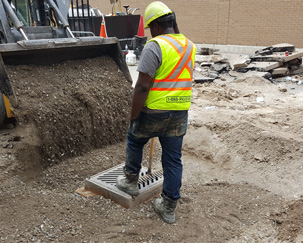 The final granular grade is set with additional gravel and graded.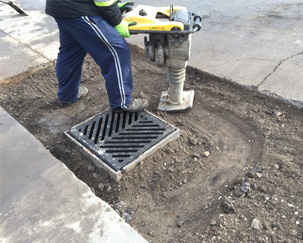 Final compaction of the dirt and gravel is done completed in preparation for paving.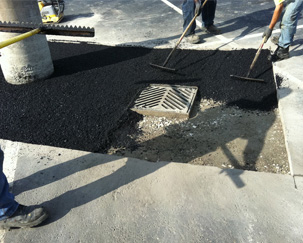 A base asphalt layer is placed, graded and compacted to 2 below final elevation to allow for the top layer of asphalt to be placed.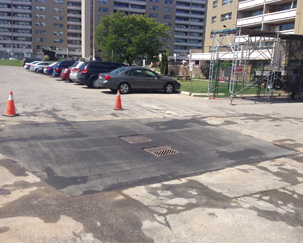 The top layer of asphalt is then paved ensuring effective water flow to the catch basin and into the drainage system.
Catch Basin Repair Project Profile:
Deloitte
When Deloitte, one of the leading professional services firms in Canada, saw that their catch basins had sunk and compromised the structure of the asphalt in their parking lot, they called in Sure-Seal Pavement to assist.
After assessing the damage, the Sure-Seal team got to work. They saw cut the asphalt around the damaged areas and removed the broken asphalt debris. The sub-base granular material was inspected, and re-compacted using vibratory compactors. Re-paving of the repair area with 4" of hot mix asphalt commenced. Asphalt was placed in 2 layers, graded, shaped and sloped to match the existing grade to ensure proper surface water drainage. Then it was compacted using our new Hamm roller to achieve the best compaction and density. After allowing the asphalt to cool for a short time, the roadway was opened to full traffic and the catch basins were fully functional, ready for the next big storm.
With confidence, Sure-Seal has offered an industry leading 7-year structural warranty for catch basin repair work. We know that our quality work will last this Deloitte location for many years to come.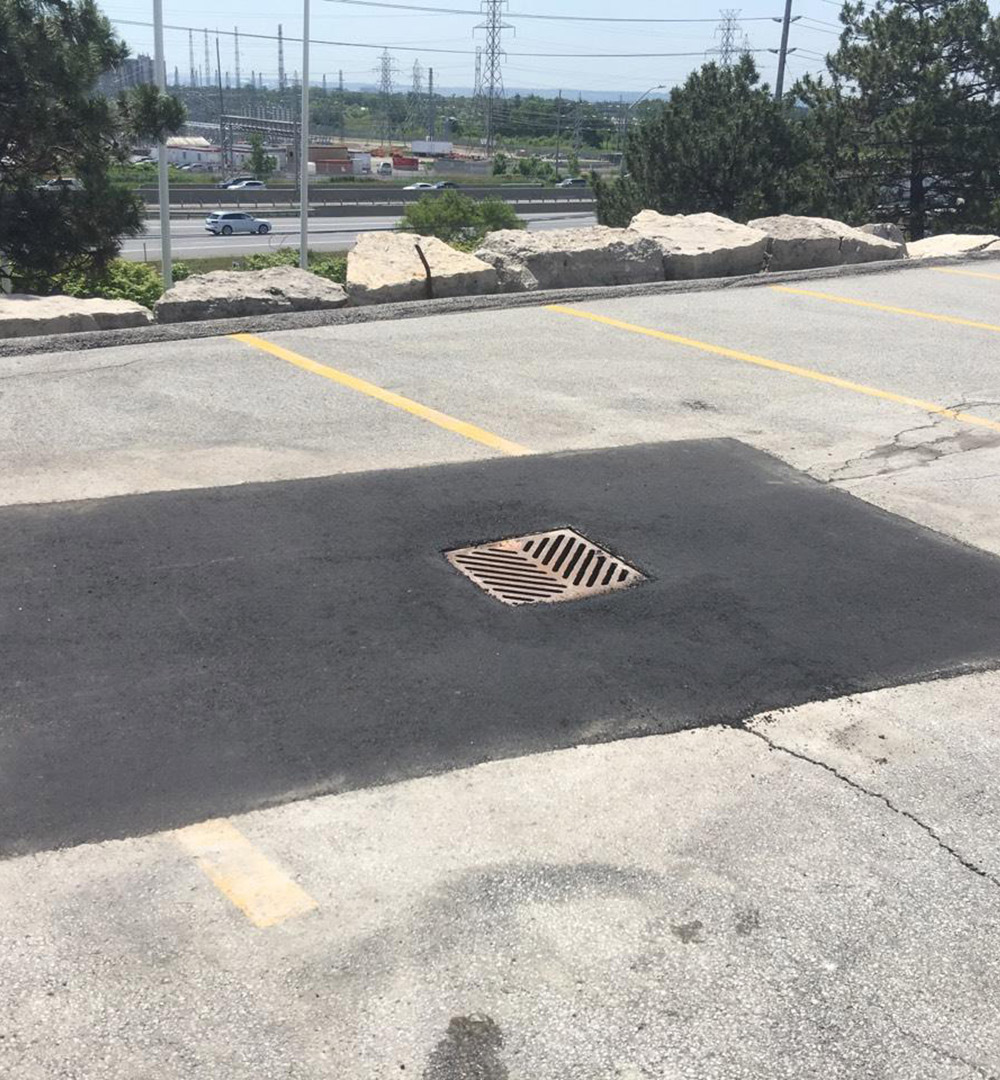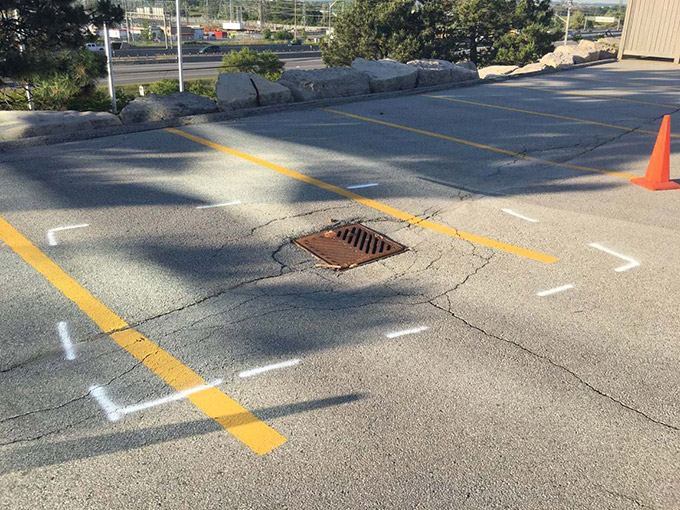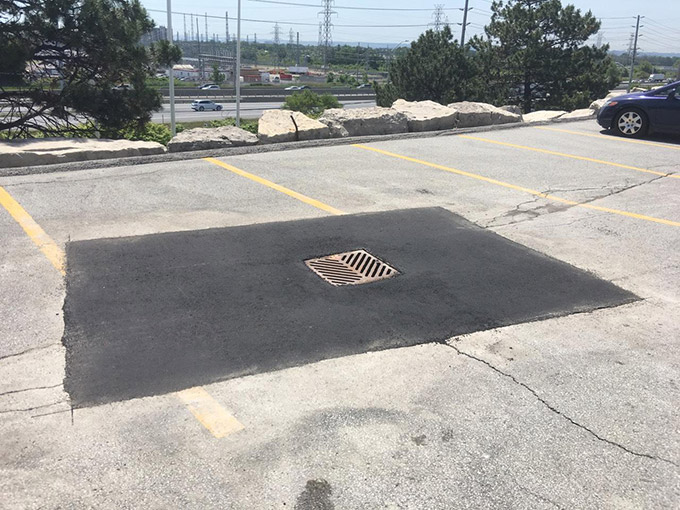 Catch Basin Repair
Gallery