WHY CHOOSE US?
Sure-Seal Pavement Maintenance Inc. has become the Pavement Maintenance Contractor of choice for countless numbers of Property Managers, Property Owners and Professional Contractors throughout the Greater Toronto area and beyond. Many of our clients are attracted to our ease of access. You can call us TOLL-FREE from anywhere in Ontario at 1-888-PAVEMENT anytime and count on us to answer your call. Any messages or E-mails are returned promptly. It has always been our desire to fulfill our customers needs for quality services, delivered in a timely manner, within set budgets, and, of course, backed by our commitment to excellence.
Today, Sure-Seal Pavement Maintenance Inc., is an independent company of experienced professionals, supported by the best-maintained fleet of vehicles and other equipment in the GTA region.

- Our first-hand knowledge of climate conditions in Ontario allow us to design your project for this demanding environment, and to recommend the most appropriate materials.
- We use only the highest quality materials for long-lasting, uncompromising results.
- We offer the right combination of experience, equipment, and manpower to meet the demands of your job.
- We welcome new challenges and take pride in our ability to find creative solutions.
- We are the most professional, service-oriented contractor in the industry. You will find our equipment is impeccably maintained, our people are courteous and reliable, and our promises are kept.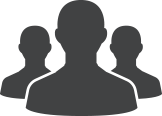 - We are locally owned and every employee is an important part of our team. Our crews and managers take personal pride in the quality of their work, and of the excellent reputation we are constantly building.
- Our employees are provided with extensive training, Sure-Seal Pavement Maintenance Inc. uniforms, the very best equipment and product technology, and are given numerous in-house safety and efficiency seminars to ensure a high degree of job safety and quality control.
- Our product standards exceed established industry requirements.
- State-of-the-art equipment and the latest products allow us to provide the best service and workmanship available.
- We employ proven quality control systems to ensure accuracy and quality. Every crew is experienced, and under direct on-site supervision to ensure the on-time completion of your project within the contracted work specifications.
- YOU CAN TRUST US TO PROVIDE YOU WITH THE BEST PRODUCTS, BEST SERVICE, AND OF COURSE, ALL DELIVERED AT A FAIR PRICE. What more could you ask for?
Lance Bradshaw

President and C.E.O.

Aaron Prest

V.P. Sales & New Business Development

Dean Jones

Project estimator & Manager

Jason Gaspar

Operations Manager

Demar Friginette

Crew Leader

Justin Bradshaw

Crew Member & IT / Media Specialist

Claudio Pivato

Crew leader

Joe Sebastiano

Crew Member & Truck Driver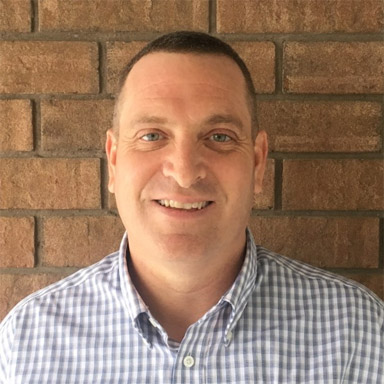 Lance started Sure-Seal Pavement Maintenance Inc. in 1993. Throughout the years, under Lance's leadership, the company has grown to be one of the top performing pavement maintenance companies in Ontario. Lance has forged partnerships with many contractors in and around the province and has led by example in various aspects of the business and reaches out to others in the industry to encourage a high level of customer service, product quality, and operational delivery.
Lance's goals are too many. Helping to continue to educate property and facility owners and managers about the benefits of timely pavement maintenance and the cost savings that can be achieved by employing a Pavement Management Plan is top of his list.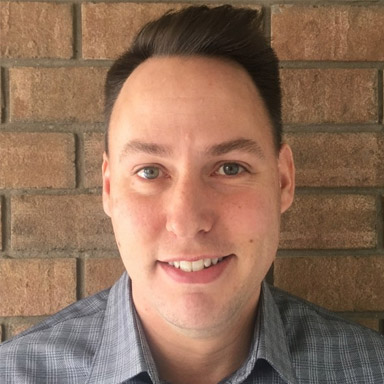 Aaron has be involved in the property maintenance industry for over 20 years. He has also had extensive experience in product and trade show marketing and is an excellent personal communicator with all of his clients. Aaron joined Sure-Seal Pavement in 2013 and has excelled at attracting new business, new clients, and expanding our service offerings to existing clients. Attention to detail and truly taking an interest in the individual clients needs are two notable qualities that many clients appreciated.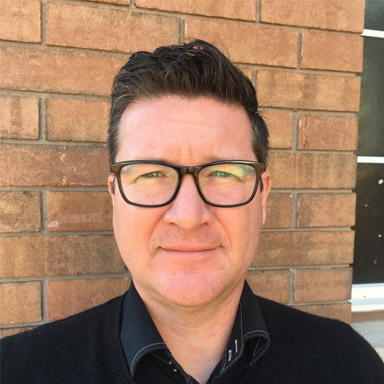 Dean joined our team in January 2016. With an extensive background in project sales and management, he has already proven to be a great addition to our sales team. Dean is currently assisting to connect with many of our existing satisfied customers at the start of this new work season. Dean's ability to educate and provide vital product and service information to property and facility managers has enabled us to win more and more projects.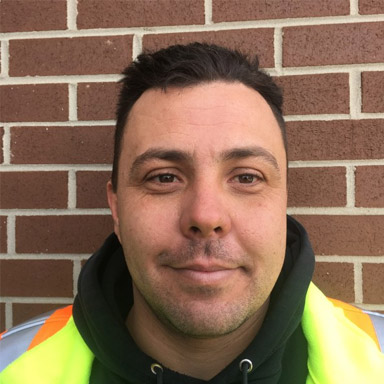 Jason has been an integral part of our operations team for almost 10 years now. Having started on our team as a team member, then crew leader, and then moving into his current role as Operations Manager, he has a proven track record of project successes, the ability to lead and motivate our crews, and oversee our entire operations side of our business. Jason views each and every project as his own "baby", and wants nothing more that to exceed all of our customers expectations each and every time.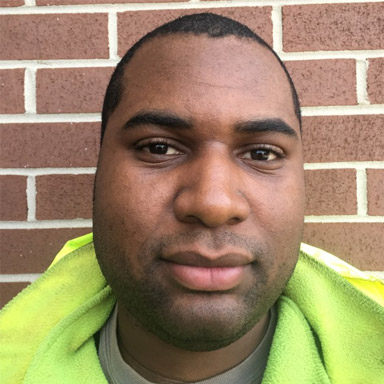 Demar has been part of our team for almost 10 years now. With extensive hands on construction experience prior to joining our team, he has proven to be a great addition when we expanded our operations commercially. Demar has the ability to perform under pressure, and this and many other great qualities he displays helps to ensure the successful completion of our pavement maintenance projects. Demar has received accreditation from training received on multiple trips to seminars and workshops at the Pavement EXPO yearly in Nashville, TN.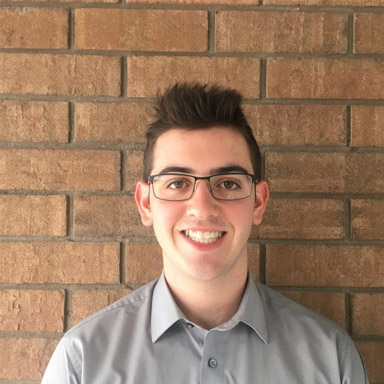 As the oldest of Lance's two sons, Justin has literally grown up around this business. He has been working involved operationally for approximately five years and has proven to have a great work ethic, willing to assist the team in any capacity. Justin has also been our leader in all IT issues, media production, and is currently our Pilot of our new Phantom3 Aerial drone. This new photo / video technology will allow us to provide each and every customer the full experience of what it is like to have Sure-Seal Pavement as your contractor of choice, even before we step foot on your site.
New video and photo imagery to be added to our website and social media platforms regularly throughout the season.
Claudio is one of our most experienced team members and currently assists to lead our team members daily on site. He has many skills that assist us to complete projects on time, on budget, and exceed the customer's expectations on each and every project. His ever-positive attitude helps guide our younger team members and sets a great example of leadership. Claudio is a solid performer and is a key part of our company's continued success.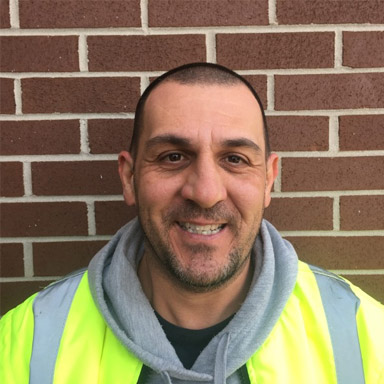 Joe has been with our company for about five years. His willingness to jump into any task, clean or dirty, is appreciated by all of our team members. He is a powerhouse when it comes to the heavy stuff, especially when we are called on to perform catch basin reconstruction. We are glad to have him as a key member of our team.
SURE-SEAL
ADVANTAGES
Cost-Saving Pavement Maintenance Options
Neglecting your property can end up costing you money and business. For commercial properties, a poorly maintained lot or driveway can cause tenants, customers, and the public to look elsewhere. People will judge your business or organization based on the condition of your property. If an accident occurs, you may even be held liable.
We are a local pavement company offering pavement maintenance that will beautify your property, ensuring a smooth, clean surface that is not only functional, but looks great too. Sealcoating is a cost-effective maintenance technique that can extend the life of your driveway while increasing the curb-appeal of your property.
We Use the Best Pavement Products
At Sure-Seal, we only use the highest quality industry products and equipment. Good pavement maintenance cannot be done without good quality gear. We use GemSeal, Poly-Tar, GRACO and other industry-known brands for all of our maintenance services. These industry products offer clients the highest in durability, performance, and quality.
Experienced Pavement Contractors
Sure-Seal Pavement Maintenance Inc. has over 25 years' experience as a local paving company providing repair for properties throughout the Ontario region, including in Toronto, Ottawa, the GTA, and North Bay. We have a proven track record serving both residential, commercial, and government properties with a range of services, from regular upkeep to major excavations.
When you perform pavement maintenance, you shouldn't only be thinking about the immediate result. Good pavement maintenance will extend the life of your property, ensuring that it lasts for years to come. At Sure-Seal, we use Poly-Tar sealant for our sealcoating, which can double or even triple the lifespan of your pavement. With the right techniques, you can ensure that your pavement is still looking great for years.
When it comes to your property, you don't want to cut corners on quality. Cheap and shoddy repair can end up costing you in the long run. However, there's no need to overpay when it comes to maintaining your property. At Sure-Seal, we advocate a proactive approach to pavement maintenance. Regular upkeep and minor repairs save you money in the long run, helping you avoid costly damage.
7 Years Structural Warranty
Sure-Seal offers an industry-leading 7-year structural warranty for all of our catch basin repair. We stand behind the quality and durability of our services, ensuring that they will last. When you use Sure-Seal, you can rest assured that you are receiving the highest quality industry service that you can get from a Toronto paving contractor.
We strive to provide 100% satisfaction for all of our clients and customers. As our positive testimonials and feedback can attest, we always work with our clients to provide them with the service that will exceed their expectations and meet their needs. Customer satisfaction is the cornerstone of our success. You don't last this long as a company with this much competition if you're not providing the highest quality service.
Trusted Paving Contractors in GTA
Our positive reviews and testimonials are a testament to the professionalism and quality of our workers. At Sure-Seal, we not only want to provide the highest quality service for our customers but also the friendliest. Call us today to speak with us about your needs, so we can work together to find the right solution for you.
Click Here To View